Welcome to Online Film Home! The place for all film lovers.
Untaken Paths | Rah'haye narafteh (2017)
Directed by: Tahmineh Milani
Date of birth: 6 September 1960, Tabriz, Iran
Writing credits: Tahmineh Milani
Country: Iran
Language: Farsi
Color: Color
Runtime: 106 minutes
Released: 2017
Genre: Drama



Untaken Paths
A film by Tahmineh Milani


eventbrite.com


Director Tahmineh Milani's new film takes on the challenging topic of violence against women and women's depiction in cinema.

Legendary feminist filmmaker, Tahmineh Milani, is no stranger to stories of marital struggles for women. It is a theme that has run across her filmography, and one that she has experimented with in different genres.

Untaken Paths, her fourteenth feature, tells the story of a young woman in love, who marries against the wishes of her family. She is challenged when her nascent marriage is thrown into trouble because of the couple's roots in different social strata.



Mahour Alvand's methodical performance cements her as one of Iranian cinema's rising stars, following her brilliant performance as the titular character in Reza Mirkarimi's Daughter (which screened at CineIran 2016).

Mali, a young girl, meets Sia and starts a secret relationship with him. Soon Mali's traditional family find out about their relationship. According to the cultural rules, the only way she can continue her relationship with Sia, is for them to get married. Despite disapproval of Mali's family, it happens very quickly. Sia, incapable of managing his new life, starts practicing his father's methods with using physical violence on Mali. Now Mali, with destructed self-confidence and personality and losing her family's support, becomes more and more depressed as each day goes by...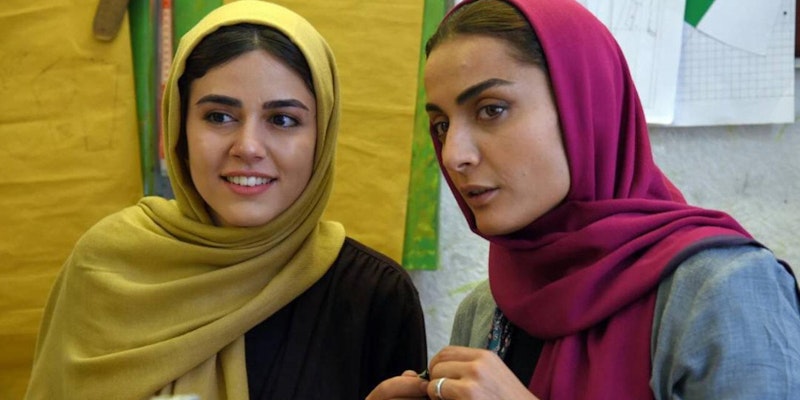 Untaken Paths (Mali Va Rah-Hay-E Narafteh-ash)
Director and Screenwriter: Tahmineh Milani
Producer: Mohammad Nikbin
Cast: Mahoor Alvand, Milad Keymaram, Jamshid Hashempour, Setareh Eskandari, Sara Khoeniha, Elsa Firouz Azar, Afsar Asadi, Masoud Forootan, Jamshid Jahanzadeh, Farzaneh Neshat-Khah
Year of Production: 2017
Running Time: 105 min
Language: Persian with English Subtitles

---
Delicious
Selected filmography of Tahmineh Milani

Choose an item to go there!