Peter Bradshaw on the Cannes 2018 lineup:
Netflix out, plenty of newcomers in

Peter Bradshaw
Thu 12 Apr 2018 16.35 BST

Eva Husson's drama Girls of the Sun, one of the films competing at this year's Cannes film festival.
Some mixed signals with the traditional unveiling of the Cannes film festival's official selection: a very lively and effervescent list, with eight newcomers in competition and plenty of big names sidelined.

No Mike Leigh, and no Claire Denis, although their new films may not be ready – or they may in fact be added in the next few days.


But there are some notable entries from the silverbacks of the auteur big league, including Jean-Luc Godard and Spike Lee. The new Star Wars episode will provide a little pop-culture confectionery – and perhaps there will be stormtroopers roaming the Croisette as there were the last time a Star Wars movie was presented at Cannes. Wim Wenders is in the Special Screenings sidebar with his documentary Pope Francis: A Man of His Word, although His Holiness is not expected to make an appearance on the red carpet.

This is the first Cannes lineup since the explosion of #MeToo and #TimesUp, when festival director Thierry Frémaux announced his "consternation" at the revelations about Cannes habitué Harvey Weinstein. But with 15 male and three female directors in competition, the festival isn't taking obvious steps along the "diversity" route being suggested elsewhere. Frémaux has announced that "There will never be a selection with positive discrimination" — although "positive discrimination" is not precisely what campaigners are arguing for.

The other issue is, of course, the Netflix controversy: last year, the French industry was furious that Netflix films were allowed into competition despite not showing in French cinemas; this year Cannes barred them from competing, and then Netflix declined to enter any of its films in the non-competitive strands, including its much-anticipated restoration of Orson Welles's The Other Side of the Wind – a big blow to cinephiles.
Cannes 2018 lineup features Jean-Luc Godard, Spike Lee – and few women.

The festival has, perhaps unfortunately, combined the announcement about the Netflix absence with another about selfies being banned on the red carpet this year. It creates the inadvertent impression that Cannes considers Netflix and selfies to be all just part of the vulgar new media world that the festival wishes to rise above.

Well, this is certainly another tasty list, made even more alluring by the fact that press screenings will no longer happen in advance. Everyone sees the film at the same time. Secrets are kept. Surprises – and shocks – are preserved. But there will undoubtedly be a huge and disorderly crush outside the screening theatres for the biggest names. And it is still a mystery why Cannes simply does not introduce review embargos.

The opening film comes from Asghar Farhadi, a film-maker who has become one of the festival's most honoured guests. His Everybody Knows is a Spanish-language psychological thriller, starring Penélope Cruz, Javier Bardem and Ricardo Darín. A genre movie from this director will certainly be a sugar-rush beginning to the festival, although perhaps he will turn out to be too subtlea film-maker to handle this sort of material.



Jean-Luc Godard's The Image Book promises to be another complex meditation on the nature of culture and communication, like his previous competition entry Farewell to Language. The film avowedly concerns: "Nothing but silence, nothing but a revolutionary song, a story in five chapters like the five fingers of a hand."

Spike Lee's BlacKkKlansman brings this director to Cannes for the first time since 1991, when he was at the festival with Jungle Fever. The movie, produced by Get Out director Jordan Peele, is about the real-life story of Ron Stallworth, the black police officer who went undercover in 1978 to infiltrate the Ku Klux Klan — speaking on the phone to Klansmen and sending white officers in his place when face-to-face meetings were required. He is played by John David Washington, son of Denzel Washington.

The much-admired Alice Rohrwacher – whose 2014 film The Wonders was in competition at Cannes – brings her new film Lazzaro Felice to the Croisette this year, a film which also heralds a welcome return for the Spanish actor Sergi López. Rohrwacher is keeping the details of the film quiet, but intriguingly says that it concerns a man who time-travels 50 years.

Paweł Pawlikowski is the nearest thing Britain has an interest in Cannes this year – this Polish director moved to the UK when he was a teenager, settling in the country at the age of 20. His Zimna Wojna, or Cold War concerns a love story between two mismatched people in Poland during the cold war of the 1950s.

Lee Chang-dong is one of the mightiest of the Cannes regulars – a really superb film-maker whose films are always a must-see at the festival. His new competition film, Burning, is an adaptation of the 1992 New Yorker short story Barn Burning by the Japanese author Haruki Murakami, about a writer who meets a mysterious figure at a party claiming to be an arsonist.

It's always a relief to find something described as "feelgood" at Cannes, and that is how Three Faces, the new film from acclaimed Iranian film-maker Jafar Panahi, was decribed by Thierry Frémaux at the press conference. The film tells the story of three Iranian actresses: one pre-revolutionary veteran who has now retired, one current star and one acting student. It is not clear whether the Iranian authorities will permit Panahi to travel abroad to attend the festival in person: he is still subject to a travel ban due to his pro-democracy campaigns.



Iranian film director Jafar Panahi smiles, following his release on bail, at his home in Tehran in 2010.

Another Cannes regular is Hirokazu Kore-eda, whose Shoplifters comes into competition this year. It is another family drama – a genre that Kore-eda has inherited from Ozu and Naruse. The second Japanese director at Cannes is Ryusuke Hamaguchi, with his Netemo Sametemo, or Sleeping or Waking; based on the novel by Tomoka Shibasaki, it has a rather Hitchcockian premise. A young woman living in Osaka falls in love with a free-sprited man who one day mysteriously disappears. Then two years later, in Tokyo, she meets a man who looks exactly like the man she lost.

If there is a really sexy entrant, it is Under the Silver Lake, by David Robert Mitchell who set Cannes alight with his scary movie It Follows, which was part of Critics' week in 2014. It is billed as a neo-noir black comedy (written by Mitchell): Andrew Garfield plays Sam, a guy who has fallen hopelessly in love with his beautiful neighbour who then disappears. Intriguing – but possibly overcooked?

Matteo Garrone is a Cannes heavy-hitter from Italy pretty much guaranteed a place here. His competition film Dogman is an "urban western", apparently inspired by a bizarre true-crime story from 1980: torture and murder committed by a coke-addled dog groomer on the outskirts of Rome. It's a film that promises to return this director to the naturalistic style of his great mob drama, Gomorrah.

Jia Zhangke is a Chinese director who has a kind of A-list status on the festival circuit, while being rather less well known at home. Either way, he is another big Cannes beast, and his Ash Is Purest White, a love story set in China's crime underworld, looks like a characteristically ambitious and even epic film.

Kirill Serebrennikov is the progressive Russian theatre and film director who is currently under house arrest in Russia for supposed financial irregularities – which many see as the government's pretext for cracking down on this director's criticism of the government. His film Leto, or Summertime, is a love triangle set in Moscow in the early 80s, to a soundtrack of western rock music such as Bowie and Led Zeppelin.



Serebrennikov's film "Leto (Summer)" joins Cannes festival's lineup

It wouldn't be Cannes if the craggy-faced (and excellent) French actor Vincent Lindon did not appear in a French film. Last year, sadly, he showed up in a silly movie about Rodin. This year he is back in En Guerre, or At War, by the French director Stéphane Brizé — another social-realist drama about a factory shutdown and a workers' representative battling to save jobs.

The other French auteur is Christophe Honoré with Plaire, Aimer et Courir Vite, or Pleasure, Love and Running Fast – the English title is Sorry Angel. The movie brings two lives into alignment: a middle-aged writer in Paris and a young student in Brittany — it stars Pierre Deladonchamps, Vincent Lacoste and Denis Podalydès.

Eva Husson made her startling debut in 2015 at Toronto with her Bang Gang (A Modern Love Story), now she is at Cannes with her follow-up, Les Filles du Soleil, or Girls of the Sun, starring Golshifteh Farahani and Emmanuelle Bercot. Farahani plays a Kurdish fighter leading an all-female battalion called Daughters of the Sun, who is about to retake her hometown, once captured by Isis; Bercot plays the French journalist who meets her there.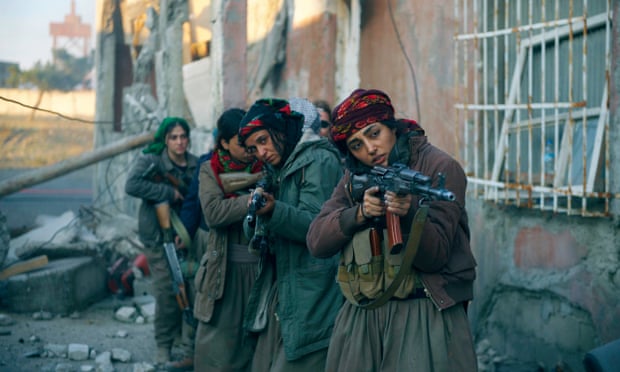 The Lebanese actor and director Nadine Labaki is known for elegant comic dramas like Caramel and Where Do We Go Now?. She is in competition this year with Capernaum, another Lebanese-set drama, using mostly non-professionals, about a boy who rebels against the life imposed on him and launches a lawsuit. Capernaum is the village in Israel where Jesus is said to have taught in the synagogue and healed the sick.

Yomeddine is a road movie by the Egyptian-Austrian film-maker Abu Bakr Shawky, about a middle-aged man raised in a leper colony who journeys across Egypt with an orphan boy whimsically named Obama, and a donkey, on a mission to reconnect with the family who abandoned him there as a child. The lead is played by non-professional actor Rady Gamal, who is in fact a resident of this colony.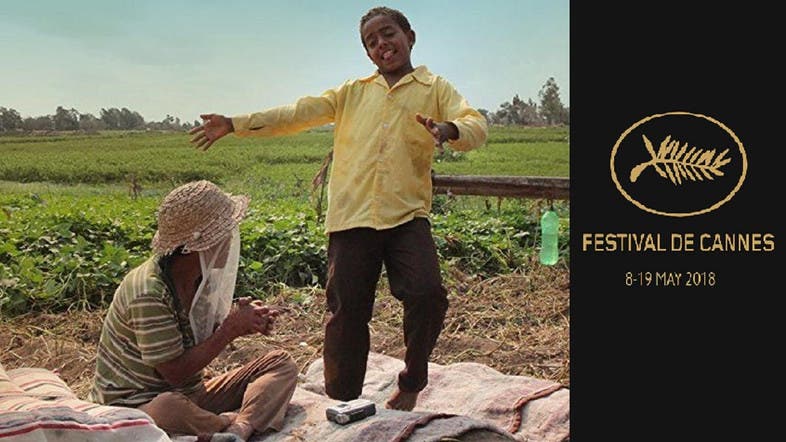 Egyptian film 'Yomeddine'

So, another very attractive list, with some smart-looking choices. Will the outstanding movies come from the newcomers or the established stars? As ever, we shall see.

2018 CANNES FILM FESTIVAL LINEUP

OPENER
"Everybody Knows" (Asghar Farhadi)

COMPETITION
"Asako I & II" AKA "Netemo Sametemo" (Ryusuke Hamaguchi)
"Ash Is Purest White" (Jia Zhang-Ke)
"At War" (Stéphane Brizé)
"BlacKkKlansman" (Spike Lee)
"Burning" (Lee Chang-dong)
"Capernaum" (Nadine Labaki)
"Cold War" (Pawel Pawlikowski)
"Dogman" (Matteo Garrone)
"Girls of the Sun" (Eva Husson)
"The Image Book" (Jean-Luc Godard)
---