Sepideh Farsi
preparing The Siren


by Fabien Lemercier, Cineuropa
13/12/2017

November 1980. Southern Iran. We are at the beginning of the Iran-Iraq war. Abadan, the capital of the Iranian petrol industry resists the repeated assaults of the Iraqi army, but is soon under full siege.

Omid, a 14-year-old boy, has stayed back in the city, with his grandfather, waiting for his elder brother to come back from the frontline.

Along with Omid, we discover several other uncommon characters, each one having stayed for a personal reason. Each one resisting in his own way. But as the Iraqi siege of the city hardens, Omid has to quickly find a way to save those he loves.



The Siren by Sepideh Farsi

The project, staged by Les Films d'Ici and co-produced by Belgian outfit Lunanime, is the only animated title among the 21 films selected for the Les Arcs Coproduction Village.
Animation will be playing quite a big part in the Coproduction Village (see the news) at the ninth Les Arcs European Film Festival (16-23 December 2017) thanks to The Siren by Sepideh Farsi, a project being staged by Sébastien Onomo for Paris-based outfit Les Films d'Ici and co-produced by Belgium's Lunanime. The movie has piqued a great deal of interest ever since it was presented at the concept stage at Cartoon Movie.




The Iranian director, who has also worked on fiction titles (Le Voyage de Maryam, Dreams of Dust, The Gaze, and Red Rose at Toronto in 2014) as well as on documentaries (Le Monde est ma maison, Homi D. Sethna – Film-maker, Hommes de Feu, Harat, 7 Veils), is trying her hand at animation for the first time with a film that is due to enter production in early 2019 and will boast the voices of Pierre Niney, Jean-Louis Trintignant, Leïla Bekhti, Jean-Damien Barbin, JoeyStarr, Denis Lavant and Oxmo Puccino in the French version.
Written by Djavad Djavahery, the story of The Siren is set in Abadan, in 1980. The oil capital of Iran is under Iraqi siege. Fourteen-year-old Omid stays with his grandfather after having tried in vain to enlist. He wanders around town, meeting unusual characters, such as a famous diva and her daughter, Pari, whom he falls in love with, all staying for a good reason. As the situation worsens, he finds and starts fixing up an old, traditional ship, a lanj, in which he wants to set sail and save the ones he loves.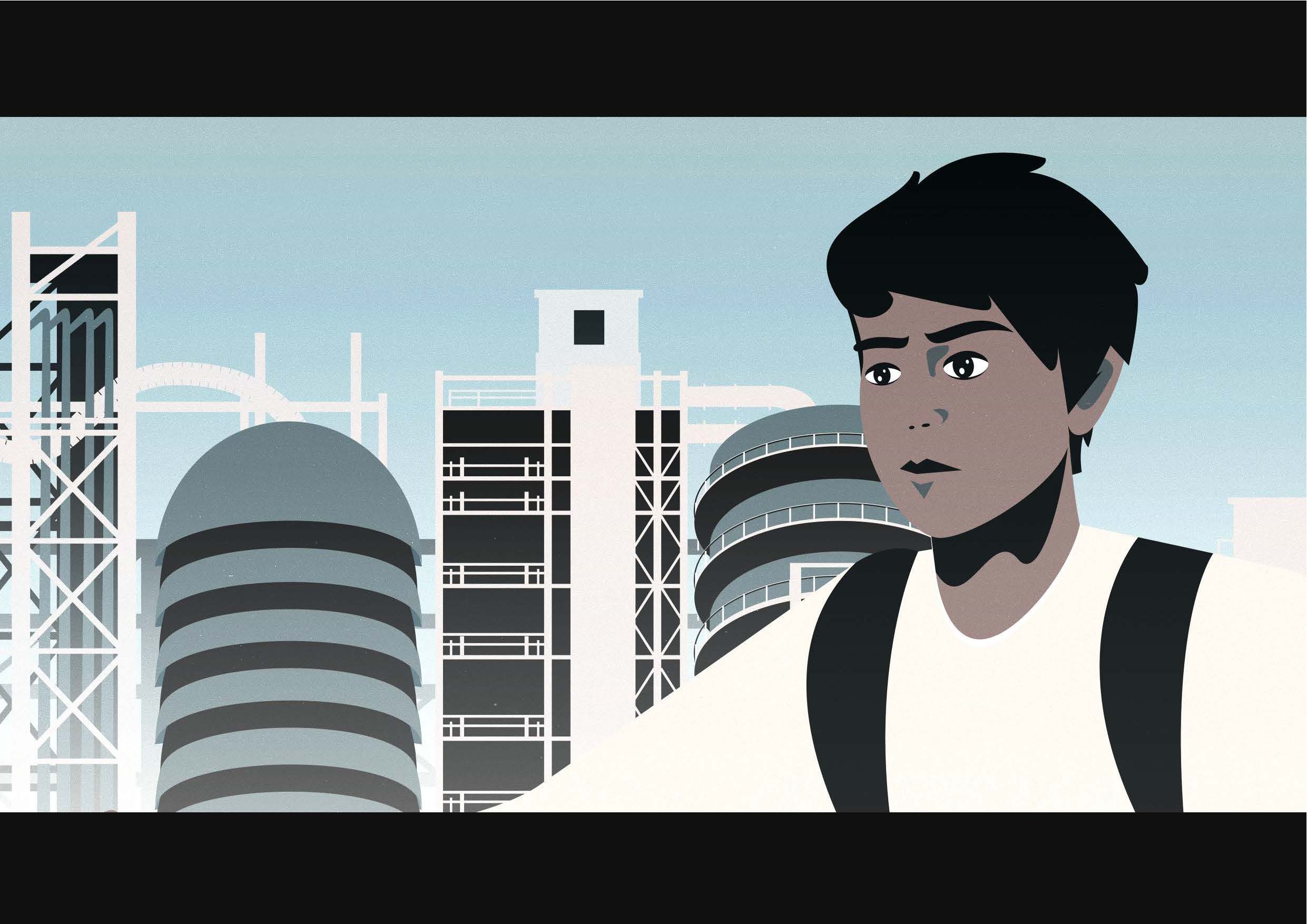 The Siren, whose graphic design has been entrusted to Zaven Najjar, has a budget of €3.7 million and has already secured support from the CNC (via its support for new production technologies), CICLIC (the Centre-Val de Loire region), the Grand Est region and Sophie Dulac Distribution. At the Les Arcs Coproduction Village, Sébastien Onomo will be open to discussions with international sales agents, TV channels, co-producers, private funds, regional funds and music supervisors.
As a reminder, Les Films d'Ici has produced more than 800 movies (most notably Fire at Sea, Waltz with Bashir and Michael Kohlhaas, while Sébastien Onomo has recently produced another animated feature film, Funan by Denis Do, which depicts the fight for survival of a young mother during the Khmer Rouge revolution, and her struggle to find her four-year-old son, who was snatched away from his loved ones by the regime. The film will be ready in early 2018 and is being sold by Bac Films International.
(Translated from French)
---