A serious Brontë biopic
To Walk Invisible (2016)

Charlotte Brontë Sayings
From her letters, writings, novels


Charlotte, Emily and Anne Bronte face a bleak future, with their father half-blind and troubled brother Branwell in decline. As their situation worsens, Charlotte sees that writing could offer a way out. This is the story of the sisters' great novels and their extraordinary battle for recognition.

-- To Walk Invisible was, above all, true to Anne's heartfelt plea in the introduction to the second edition of Wildfell Hall – for people to abandon the "delicate concealment of facts – this whispering, 'Peace, peace' when there is no peace." It was bleak, beautiful and brilliant, like everything Wainwright and her growing repertory company does. -- The Guardian

How fortunate we are to finally have a serious Brontë biopic out and the only complaints we can make about it is that we wish there was more of this, and of that, and yearn for even more of their lives being covered.


Coming in 2017 I will use scenes from To Walk Invisible to post the letter, texts and events referenced in the film. Nearly all scenes that you saw are documented events that really did happen, the letters quoted are real, and obviously we heard the lovely poems from Charlotte and Emily recited. I've posted some of this before, but any excuse to revisit…

It's also probably time to revisit older biographic works like the french André Téchiné film Les Sœurs Brontë from 1979, but I think it's safe to say that Sally Wainwright's version is a milestone.

We finally have a biographic film that feels modern, in that it takes into account all we now know about the Brontës, and throws away old myths, that feels authentic and raw, and that also makes for great drama, for an enchanting film.


For all of us Brontë heads who have pored over their works, their letters and the accounts of their lives, it becomes clear Wainwright must have done the same. It's astonishing how right the portrayal of the sisters (and brother) feel - how Finn Atkins, Chloe Pirrie and Charlie Murphy's versions right away appear to be just those three sisters we know so intimately, in our minds.
We feel that Emily - who left behind almost no letters and writings outside of her published work - could be no other way than how she is acted by Chloe Pirrie. Between the lines of everything we've read about Emily from people who knew her, this is the character, and to be able to bring it to life, to the screen, with this kind of authority - bravo.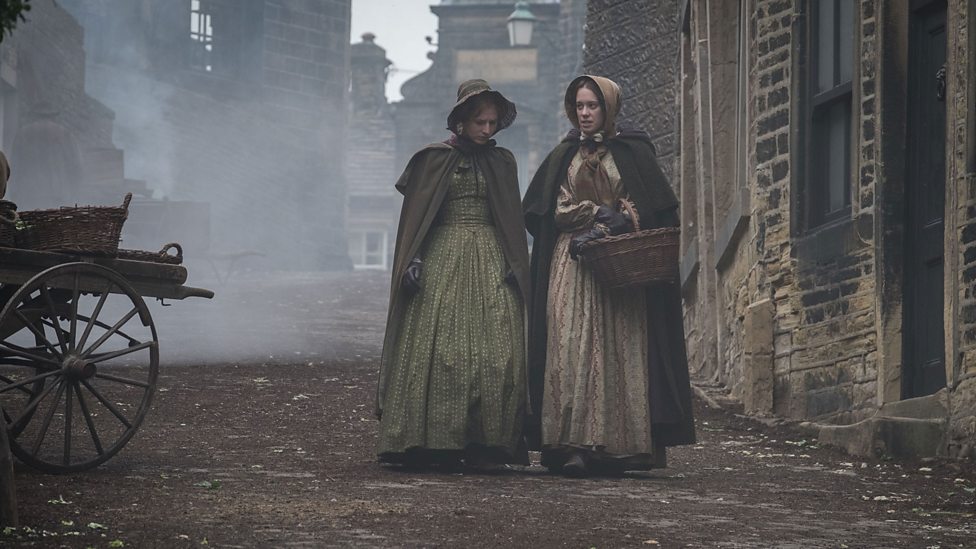 Charlotte's sometimes been treated unfairly by her biographers, but I think we see hints in To Walk Invisible of the more complex relationship between her and Emily, where Emily could often be the dominating force even as Charlotte was the more hungry, ambitious sister. Emily was free, and loudly sure of herself, in her own home. Charlotte was ambitious for recognition - for all three sisters. She was fiercely against sexist readings of their works and attention paid to the gender of the authors. She could be nervous, shy, stuttering, but never unsure of her principles. And I'm so glad to see 'No Coward Soul is Mine' treated as a comment on Anne - because it's easy to see Anne as the mild, diplomatic sister without fully acknowledging the absolute strength of her character, and the boldness of her writing.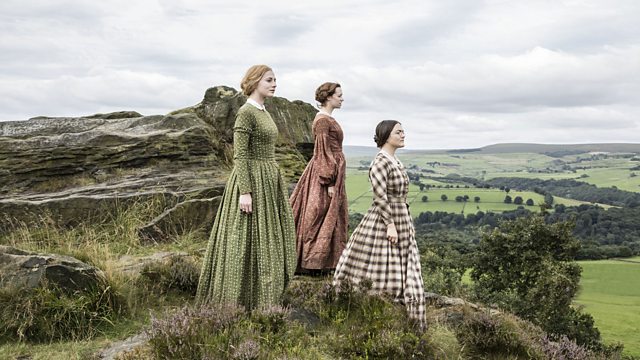 We could always wish for more, but I'm in two minds about whether I would've liked to see a full series as the BBC originally asked of Wainwright. Yes, I would have liked to see even more about their writing process, about them throwing ideas at each other and reading from their unfinished novels to each other. I would love to see depicted the flurry around the publishing of their books. I would've loved to see scenes of Charlotte in literary London, meeting famous authors, Gaskell, Martineau, etcetera. But that's the selfish fan in me speaking - and we have to acknowledge that this works independently as a film in a way it wouldn't if everything was crammed into it. As a depiction of these years and these events, this is beautiful stuff. This is the definitive Brontë biopic from now on. And how hard it would be for anyone but Sally to have made it this well. (But I certainly won't mind other filmmakers having a shot at more of the sisters' lives).


Finally, some criticism has been made that Branwell's story takes up too much time. I see the point. The sisters are the heroes. But the reason he's there is not to show that the sisters art is only a response to his problems, and nowhere in the film does that appear to be the argument made.

The contrast between the folly and stupor of some men expected to do everything and the genius of three women expected to do nothing illustrates points also made in their works: Think back to The Tenant of Wildfell Hall and Anne pointing out just that. And, of course, it's real: This happened in their home, and the raw, rough, ugly situation the sisters lived in when publishing their masterpieces should not be ignored. This is an authentic retelling of the story of their lives.
I'm sure we will have more to say about this production as we watch it again, but if you haven't yet, check it out. It was emotional watching it. Hopefully the exposure will lead people to explore their works again, or for the first time, and also dive deeper into the biographies, their letters and juvenilia.

Broadcast BBC1 December 29th, available on iPlayer, out on DVD in January, broadcast in the US in March 2017 on PBS and probably in many other countries too.
---
Delicious